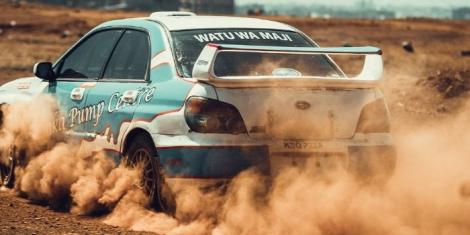 FIA drivers Jeremiah Wahome, Hamza Anwar, Maxine Wahome and McRae Kimathi will headline the ARC Mountain Gorilla Rally in Rwanda set for September 23 to 25.
The four drivers will feature in M-Sport Poland - Ford Fiesta Rally 3 cars that were worked on in Nairobi. 
Also Read: Nikhil Sachania: Kenya's First Paralyzed Rally Driver
Jeremiah Wahome will be making his debut in Rwanda while the rest will be returning to familiar grounds. 
In the 2021 edition, McRae Kimathi finished third behind Flash Tundo and Karan Patel. Maxine Wahome is the only female driver who finished sith while Anwar pulled out after a mechanical problem. 
The Rwanda Rally has attracted a total of 26 participants among them being Karan Patel (Kenya, Leroy Gomes (Zambia), Nasser Yasin (Uganda) and Jas Mangat (Uganda).  
Wahome is the current leader in the Junior ARC category and is excited to be making his Rwanda debut. 
"It's good to be here. I didn't do the event last year, so it's a new stage for me, but from recce, they all look good-fast but enjoyable. For me, every rally is different but it will be flat-out from the onset," Wahome stated. 
Maxine noted that she was excited to be back in Rwanda adding that she has had some learning in her previous races in Kenya, Uganda and Tanzania. 
"Every country has its own unique rally-sport lessons. So, let's see what Rwanda has to offer this time round. But from recce, it looks pretty much the same route as last year," Maxine noted. 
Maxine will be using a different car as she tackled the last year's event in a Subaru. She added that she believed the Rwanda course is not as tough as Uganda.  
McRae is hopeful to improve on his 2021 performance in Rwanda adding that his WRC experience will be crucial in his performance.
The four are part of the FIA Rally Star programme, a global initiative that seeks to identify, train and develop talented young drivers aged between 17-27 years. 
Also Read: Meet Kenyan Rally Driver Running Top City Law Firm