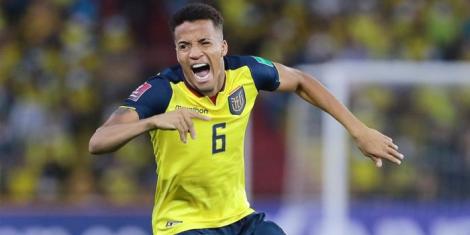 FIFA has dismissed Chiles's appeal challenging Ecuador's place at the upcoming World Cup in Qatar. 
Chile had argued that Ecuador's player Byron Castillo was a Colombian national and thus ineligible to play in World Cup qualifying games. 
Castillo featured in eight World Cup qualifier matches for Ecuador. 
Also Read: 5 African Nations With Most FIFA World Cup Appearances
"Having analysed the submissions of all parties and after a hearing had been conducted, the Appeal Committee confirmed the decision of the Disciplinary Committee to close the proceedings initiated against the FEF," part of FIFA's statement read. 
FIFA noted that the document they received showed that Castillo held a permanent Ecuadorian nationality in accordance with the FIFA Regulations Governing the Application of the Statutes. 
It added that the relevant parties were notified of their findings and their decision remains subject to an appeal before the Court of Arbitration for Sport. 
Ecuador is set to play host Qatar in the opening game of the World Cup in Doha on November 20. 
Despite the verdict from FIFA, Chile can continue its legal challenge at the sports highest court. 
Chile's football federation can appeal against FIFA's verdict to the Court of Arbitration for Sport (CAS) in Lausanne, Switzerland.  
The court can organize an urgent hearing and make a decision in the nine weeks until the start of the World Cup.
Also Read: African Teams Set to Make History at the 2022 FIFA World Cup