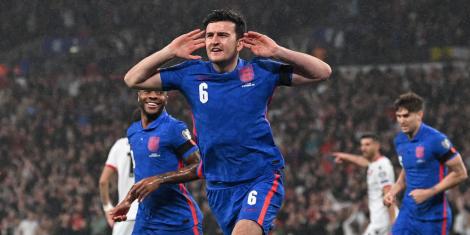 Former Juventus defender Giorgio Chiellini has come out to defend Manchester United captain Harry Maguire. 
Maguire has been struggling to get his form at the Red Devils, being dropped from the regular first 11 lineup. 
New Manchester United head coach, Erik ten Hag, also prefers the duo of Lisandro Martinez and Raphael Varane at the heart of his defence. 
The former Italy national team defender thus claimed that the Red Devils are putting unnecessary pressure on their captain due to his high price tag. 
"I am sad about Maguire's situation because he is a good player. They demand too much from him. Just because they paid ksh9.6 billion (£80million) for him, he must be the best in the world in every match? It is not right. 
Chiellini pointed out that while Maguire partners well with Manchester City's defender John Stones during international duty. 
He also compared him to retired England defender, Rio Ferdinand, opining that though he was not similar to the veteran, he was good enough to be a top defender. 
Chiellini was key to note that if England wanted to win the World Cup, they must solve the problems with their key players, Maguire being one of them. 
"I'm curious because many times England arrives at the end of the season devastated from all the matches but now it is different, now they are fresh.
"The group is young but it is growing up a lot. But English players are really pressured by all the media and fans, so it's not easy," he added. 
Despite Maguire losing his spot at Man United he still received a call-up to join the Three Lions for the UEFA Nations League tournament.
England will be facing Italy on September 23, before they play their second match against Germany on September 26.