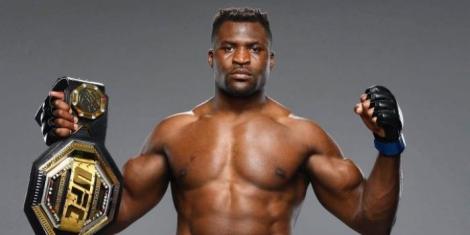 On January 22, UFC heavyweight champion Francis Ngannou will go into his title defense against Ciryl Gane at UFC 270.
Ngannou heads to the match with a lot of uncertainty around his future contractual status with the promotion.
The heavyweight stated that he knows for sure that he will not fight again under the terms of his current deal.
"I will not fight for $500,000 or $600,000 anymore. It's over. I took this fight for personal reasons because I want to make sure that regardless of whether it's fair, I can make my case that I have completed the fights," Ngannou stated.
For Ngannou, UFC 270 will be his eighth appearance on an eight-fight deal he signed in December 2017.
If he were to lose to Gane at UFC 270 in Anaheim, California, he would immediately become a restricted free agent, which would allow him to negotiate outside of the UFC following a 90-day exclusivity period.
However, should he retain the UFC's heavyweight title, he would be subject to a champion's clause in his contract. That clause would keep him under contract for either three fights or one year.
But Ngannou, who was born in Cameroon and now fights out of Las Vegas, said that in the absence of a new deal, he would hold out on accepting any fight.
"100 percent I need to box, we've been having discussions for years. It seems like they are fine with it. Let's be honest, I do believe that whatever you are doing if the UFC is involved, it's just going to make it bigger. There is no question. So, yes, if I box, I would like the UFC to be on board.
"Honestly, the only reason we are here is that at some point, there wasn't good faith in this. I don't understand why we can't come to an agreement," Ngannou noted.