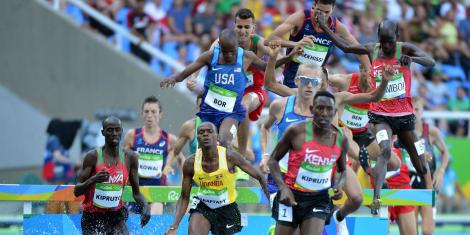 World steeplechase champion, Conseslus Kipruto, has narrated the pain of watching Kenya lose in the 3000m steeplechase during the Tokyo Olympics in a race won by Moroccan, Soufiane El Bakkali.
Kipruto was the reigning Olympics champion having emerged victorious in Rio Olympics in Brazil. 
The Kenyan athlete was left out of the Tokyo squad after sustaining an injury that took long to heal. 
Also Read: List of Athletes Representing Kenya at the Kip Keino Classic
"It was so painful watching it at home as I was the defending champion. It was also painful as I was not there to defend my title and fight for our country," Kipruto noted.
Kenya lost the steeplechase Olympic title for the first time in over four decades. 
"This event is always ours and watching us losing it in Tokyo was not easy. This is one of the things that motivated me to come back and train hard. 
"I am not in good shape at the moment but I hope by June I will be 100 per cent fine to defend my title at the World Athletics Championships in Oregon," Kipruto added. 
The 3000m steeplechase athlete noted that during the recovery period, he underwent both mental and physical challenges. 
"As an athlete, to try and bring that mood of competition again after an injury is so hard. The mentality to race after a long time is not easy to achieve. I have been struggling from training and I push myself so much." 
"During the training, sometimes I get lost in my mind. When it comes to the race, I am always ready to compete but in the last two-three laps I drop off," he pointed out. 
The 27-year-old, however, is back and will be taking part in the Kip Keino Classic with his focus on finishing the race. 
"I will be at the Kip Keino Classic for sure. I want to participate in many races as I continue my comeback journey. I will race and it does not matter how I race but I am sure I will improve from my previous race," he noted.
Also Read: Italy's Fastest Man Salutes Omanyala