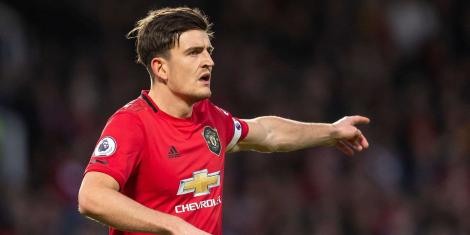 Manchester United has announced that the club is looking for possible options to grow it, including the possibility of selling the club altogether. 
Through a statement on Wednesday, November 23, the club indicated its 'Board' was commencing a process to explore strategic alternatives for the club. 
This comes hours after the Club announced its decision to part ways with Cristiano Ronaldo.
Also Read: Pep Guardiola Set to Extend Stay at Manchester City
"The process is designed to enhance the club's future growth, with the ultimate goal of positioning the club to capitalize on opportunities both on the pitch and commercially.   
"As part of this process, the Board will consider all strategic alternatives, including new investment into the club, a sale, or other transactions involving the Company," the statement read in part. 
The Manchester-based club also announced that the move will help strengthen the club through stadium and infrastructure redevelopment. 
Manchester United's Board of Directors noted that they want to expand the club's commercial operations globally. 
The Clubs Executive Co-Chairmen and Directors, Avram Glazer and Joel Glazer noted that the process was focused on doing what's best for the fans, shareholders and other stakeholders. 
According to the two Directors, the 1.1 billion Manchester United followers and fans across the globe are the real strength of the club. 
The club however noted that there could be no assurance that the review being undertaken will result in any transaction involving the Company. 
"Manchester United does not intend to make further announcements regarding the review unless and until the Board has approved a specific transaction or other courses of action requiring a formal announcement," the statement read.
The club is currently sitting fifth on the Premier League table after 14 matches with 26 points, 11 behind league leaders Arsenal. 
Also Read: Jersey Cristiano Ronaldo Wore in Last Man United Appearance Sold