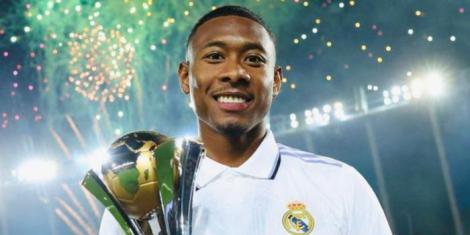 Austrian defender David Alaba came under heavy criticism after voting for Argentine star Lionel Messi in the 2022 Best FIFA Football Awards. 
Real Madrid fans could not hide their frustrations after Alaba voted for Messi while overlooking his Los Blancos' teammate Karim Benzema.
Most Madrid supporters do not like the former due to his connection with their La Liga rivals FC Barcelona.
Also Read: Karim Benzema Breaks 44-Yr-Old World Cup Record
The racist abuse the former Bayern Munich left-back was subjected to on social media forced him to issue a statement.
"Regarding FIFA The Best Award: The Austrian national team voted for this award as a team, not me alone. 
"Everyone in the team council is able to vote and that's how it's decided," he explained.
Alaba added that he has always adored Benzema and described the one-time Ballon d'Or winner as the most clinical striker on the globe. 
"Everyone knows, especially Karim, how much I admire him and his performances.
"And I have often said that for me he is the best striker in the world, and that is still the case. Without doubt," ended Alaba. 
Messi clinched the award in a colourful ceremony held in Paris, France on Monday night, February 27.
His Paris Saint Germain (PSG) teammate Kylian Mbappe, and Benzema were named the second and third-best players in the world respectively. 
Also Read: Story Behind Karim Benzema's Iconic Right Hand Bandage