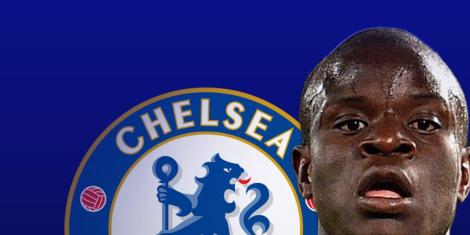 As Antonio Rudiger bid goodbye to Chelsea teammates ahead of his transfer to Real Madrid, he was full of praise for one Blues player, N'Golo Kante. 
Rudiger praised the French International as one of the most humble and amazing people he has ever met. 
The centre back literally described Kante as always smiling, driving one of the cheapest cars, an Old Mini Cooper and never raises his voice against anyone. 
"But you know how it goes in football, right? No one is really like that. There is too much pressure, too much disappointment. We are all human. No one is that cool all the time. It's impossible. 
Then I met N'Golo. Everything I said to this guy, he would just look at me and nod his head, like he thought everything I said was really interesting," Rudiger was amazed by Kante's personality. 
For a player who has won nearly every major trophy - the World Cup, the Premier League thrice, the Champions League, the Europa League and the Club World Cup, N'Golo is quite literally the opposite of what many of his peers expect him to be. 
He has become a football sensation for his success on the pitch and his likable personality. He once honoured a Chelsea fan's invitation when he showed up at the supporter's house and spent an entire evening playing PlayStation games. 
The 31-year-old was born to middle-class Malian parents in the western suburbs of Paris in France.
Also Read: Wales Make a World Cup Comeback after 64 Years
When Kante made his debut at the age of 8 he had not pictured rising to stardom. He doubted his ability at first and to be on the safer side, he enrolled on a two-year accountancy course to broaden his career prospects in case his football dreams failed to materialize.
Kante's suffered a major blow in life when his father passed away. The firstborn had to step up to make ends meet for his mother and siblings.  
This saw him take his first job as a garbage collector unaware of what the future held for him as a football star.
Many coaches did not perceive him as a good footballer due to his small body size. He was once rejected by the prestigious Clairefontaine football academy which nurtured many French stars. 
Kante first played for the Ligue 2 side Boulogne towards the end of the 2012/13 season. It was then that he scored his career's first three goals.
In the 2012 and 2013 seasons, his performance earned him a promotion to Ligue 1 and later his Premier League debut at Leicester City. 
He had contemplated playing for the Mali national team in 2016 where his parents had migrated from 11 years before his birth in 1991.
Kante felt he wasn't good enough for France and wanted to play for his country of origin. However, France intervened and swooped him up. His impressive run in the 2015-2016 Premier League title-winning season with Leicester convinced France's head coach, Didier Deschamps that Kante was special. 
In 2016 Kante joined Chelsea where he plays to date as a box to box midfielder. When he signed for Chelsea, Kante was presented with an option of having some of his income stashed away in the tax havens of Jersey islands but he declined.
He has always wanted everything to be done legally perhaps, owing to his being skilled in accountancy. 
He was instrumental in winning Chelsea's two Premier League titles and other trophies and is an integral player in the dressing room.