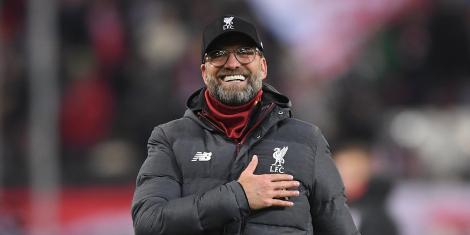 The English Football League (EFL) will not be investigating the circumstances of the postponed Carabao Cup semi-final between Liverpool and Arsenal, despite Jurgen Klopp admitting a number of false-positive Covid tests.
The EFL was under pressure to investigate why Liverpool players tested positive for COVID-19 before the postponement of their Carabao Cup semi-final.
However, the EFL have confirmed that they are satisfied that Liverpool had legitimate grounds for a delay at the time of their appeal, that they provided all the necessary evidence and that an investigation will not be taking place.
Liverpool's first-leg match at Arsenal was postponed after it was established that a number of the players had tested positive. 
The EFL had received complaints from some of its clubs about the shift after Jurgen Klopp admitted that all but one of the club's positive tests were false positives. 
It is believed that confused clubs want clarity about when Liverpool found out this information, as if it were before the Arsenal match, there is a chance the fixture could have proceeded as planned. 
The complaining clubs want the situation investigated because a number of them have asked for postponements this season because of COVID-19 outbreaks only for appeals to be rejected. 
The EFL faces calls from clubs to open an investigation into the incident that could lead to Liverpool facing a severe penalty if it is found the club failed to meet a fixture without just cause. 
The match which was to take place on January 6, was rescheduled after Liverpool reported a rapidly growing number of COVID-19 cases to the EFL, who acted in line with government guidance by postponing the fixture. 
Klopp however, stated that later tests showed that only one player, Trent Alexander-Arnold, actually had the virus. 
On Sunday, January 10, after Liverpool's FA Cup victory over League One Shrewsbury Town, Klopp noted that Alexander-Arnold was the only player to actually test positive. 
"We had a proper outbreak last week and it showed that we had a lot of false positives but the rules are like they are, so all these players who are false positives could not play.
"The only real positive came from Trent Alexander-Arnold and all the rest were false positives," Klopp stated.