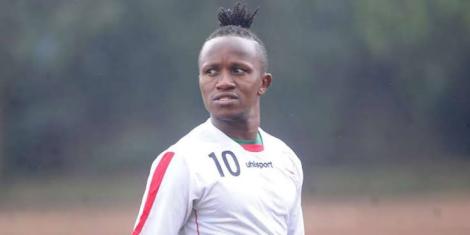 Local leagues in the country are currently up and running with the FKF Caretaker Committee announcing new dates for the transfer window on January 13th.
The new dates are set to have the window last from January 10th to February 7th however, one question that still lingers is how valid is this transfer window? 
Now to kick things off in this uncertain state, it will definitely be an understatement to say that the committee is facing many challenges since taking over football duties from Nick Mwendwa. 
Teamkenya.co.ke had the chance to speak to a source regarding the matter and it becomes clear that the committee doesn't have a clear process that will significantly register the transfer of players during the current window. 
Former Regime FKF With The Answers:
Apparently, for the transfers to be fully recognized under FIFA the Caretaker Committee needs to be granted access to the FIFA transfers system by a familiar body; the FKF. Only FKF under former president Nick Mwendwa has access to the system. 
The Caretaker Committee has decided to move on with the transfers; a move that disregards the official process and will soon haunt the overall validity of the general transfer window. 
How the Transfers Should Work:
Before a player moves from one team to another, he or she needs to notify FKF who in turn will log into the transfer system and help complete the process. 
If the Caretaker Committee cannot log into the system in this case, then the transfers will be rendered null and void meaning the whole process will go to waste. 
A good example is if a player signs for Kenya Police from Kariobangi Sharks, the transfer must be updated to the FIFA system. If not then the player's move will be void and he or she will be regarded as a free agent. 
Implications towards Players:
The players in this case are the major victims as this void process may soon come back to haunt them. 
A good example is if a young player secures a move to a club abroad, then the player won't be able to play since the foreign leagues won't be able to recognize the player's registration under the FIFA system. Only local transfers will be able to go on.