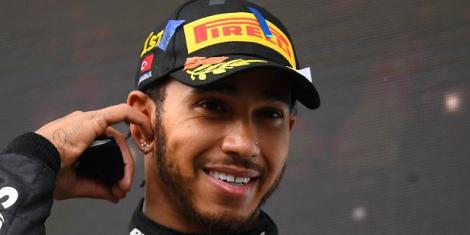 Lewis Hamilton has confirmed his interest in being a part of Sir Martin Broughton's consortium seeking to buy Chelsea Football Club.
The 37-year-old Formula 1 driver noted that he was a football player from the age of four years until 16.
Hamilton, who races for Mercedes in Formula 1, added that at the age of 6, he started supporting Arsenal which is Chelsea's rivals.
Also Read: Lewis Hamilton, Serena Williams Raise Billions in Joint Bid to Buy Chelsea 
"My uncle Terry is a Blues fan, so I have been to so many games with him to watch Arsenal and Chelsea play and ultimately I am a sporting fan and football is the biggest sport in the world, and Chelsea is one of the biggest clubs in the world and most successful.
"When I heard about this opportunity, I knew it was one of the greatest opportunities to be part of," Hamilton noted.
On Thursday, April 21, reports emerged that the seven-time F1 champion, together with 23 times Grand Slam winner Serena Williams, had pledged over Ksh1.5 billion (£10 million) each to a bid spearheaded by Sir Martin Broughton.
Hamilton noted that his passion for football is lengthy.
"I was in teams every year, played in the school team every year through my childhood. I have been to numerous games.
"When I was young, around the corner from where I lived I used to play football with a load of kids and a few of my close friends at the time, I wanted to fit in... I was the only kid of colour there but all the kids supported someone different.
"One was Tottenham, one was Man U and I remember switching between these teams when I was younger, then getting home and my sister would punch me several times in the arm. My sister Sam beat me saying 'you have to support Arsenal," Hamilton noted.
Chelsea was put up for sale in March after its owner, Roman Abramovich, was sanctioned by the UK government due to his ties with Russian President Vladimir Putin. 
Also Read: Chelsea Woes Persist With Abramovich Kicked Out as Director