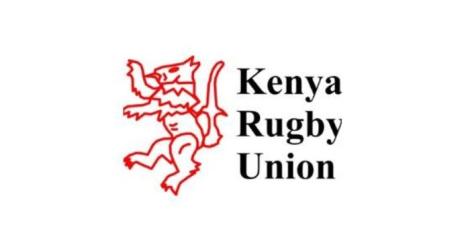 Kenya Rugby Union (KRU) risks losing Ksh2.1 billion in equity investments due to the actions of a rogue agent. 
This was announced after a cautionary statement was sent to 270 Degrees Sports Marketing & Consultancy Limited, the agency appointed by KRU to source for strategic equity investors. 
The letter by Benchmark Solutions Limited, the lead arranger, with the backing of a consortium of investors, warned that KRU's fundraising effort was being jeopardized by its appointed Agent.
Also Read: Ex-Lionesses Boss Lands Coaching Job in Canada 
The letter noted that the representatives from the appointed agency have resorted to slander and blackmail for personal and financial gains. 
Benchmark Solutions reiterated that the Consortium of Lenders has upheld its role and rights as a book-runner and therefore has the right to terminate or redistribute the said investment. 
"As you are fully aware, this Ksh2.127 billion investment is part of a Ksh57.8 billion (USD500M) Master Investment intended by The Consortium of Policy Banks, Commercial Banks and Non-Bank Financial Institutions in The International Community under Investment Memorandum Number 037/EOI/BIL/05/2021 aimed for 19 Impactful Projects across several African Countries, in which the Kenya Rugby Union LLC is under consideration. 
"From the foregoing and based on your role in the transaction, you received private, confidential and classified financial & non-financial information pertaining to The Consortium of Investors, and to our dismay, this information has since been illegally distributed amongst your rogue operatives in a manner that Contravenes Clause no. 9 in Contract Number 200122021/13. This is tantamount to a serious breach, needless to say, gravely jeopardizing and inhibiting the success of this transaction," part of the statement read. 
The letter also warned that the lead arranger may be forced to initiate civil and criminal proceedings against the Agency and its agents if it did not act to the notice.  
KRU is in the process of issuing new shares to investors in an effort to raise money to support the Safari Sevens, National 15s team test matches, National Sevens Circuit, Kenya Cup, Rugby Super Series, Barthes Cup and Merchandising.  
This money is also expected to also help in meeting the expenses of The National Teams: Kenya Shujaa, Kenya Simbas, Kenya Chipu and Kenya Lionesses.
Also Read: Banned in Kenya, Rugby Star Finds New Success in the US Army