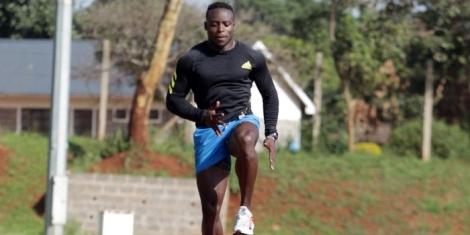 Kenya's dream of another sprint medal at the Commonwealth Games in Birmingham remained afloat as the trio of Mike Mokamba, Dan Kiviasi and Hesborn Ochieng progressed to Friday's semi-final of the 200m. 
Kiviasi and Mokamba won automatic qualification times, while Hesborn Ochieng who finished fourth in the Heat qualified as a non-automatic qualifier. 
Kiviasi won his Heat in 20.76 seconds, while Mokamba was second in his Heat, clocking 20.82 seconds.
Also Read: Omanyala delivers Kenya's First 100m Commonwealth Gold in 60 Years 
After qualifying, Mokamba noted that Omanyala's effect was doing wonders in the team. Ferdinand Omanyala was able to win in the 100m men's final with a time of 10.02.
"He has done it, and we can also do it... Omanyala's victory completely changed the mood at Team Kenya village. He is a great inspiration. 
"I reached the semifinals in the last two Commonwealth Games. I want to go a notch higher," Mokamba stated. 
By winning gold, Omanyala was able to break Kenya's 60-year-old dry spell without gold at the Commonwealth Games in the 100m.
On his part, Kiviasi noted that having three Kenyan athletes in the semis was a great achievement for the country.  
"It is our prayer that we all qualify for the final and see what happens next. Time won't matter but a medal," he noted.
The men's 200m semifinal is scheduled to take place on Friday, August 5.
Also Read: Why Kenya Boycotted 1986 Commonwealth Games