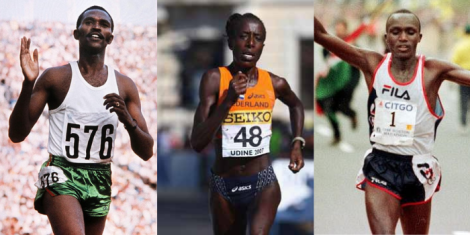 Kenya has featured in all commonwealth games since 1954 apart from the 1986 competition that was held in Edinburgh, Scotland. 
Kenya boycotted the games as a protest against Britain's refusal to impose economic sanctions on South Africa. 
On Saturday, July 13, 1986, Kenya became the fourth African nation to withdraw from the Commonwealth Games at the time. 
Also Read: Omanyala delivers Kenya's First 100m Commonwealth Gold in 60 Years
The other three nations that had protested were Uganda, Ghana and Nigeria. 
The decision was announced by then state-run Voice of Kenya radio, a day after British Foreign Secretary, Sir Geoffrey Howe, returned to London from a European Community fact-finding tour in South Africa. 
"This ignores the feelings of African states," the late President Daniel Arap Moi stated. 
The organizers of the 1986 Commonwealth Games did not support the withdrawal of Kenya and the other three African states. 
Kenneth Borthwick - who was the chairman of the organizing committee - noted that the anti-South Africa protest was creating a difficult situation for Britain's biggest sporting event of the year. 
″It is having a very dampening effect on the whole spirit,″ Borthwick stated after Kenya's withdrawal from the competition.
Kenyan was expected to have the second biggest African team at the games after Nigeria.
Also Read: Scottish Athlete Denies Kenya Gold in 10,000m, 36 Yrs After Her Mum Won Same Race