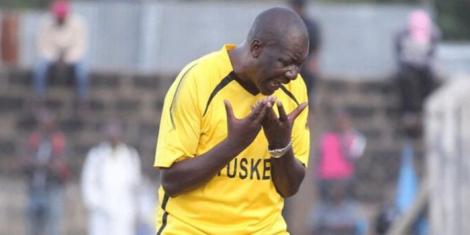 The Football Kenya Federation Transition Committee has yet again postponed the Premier League 2022/2023 season. 
In a statement dated September 19, the FKF Transition Committee announced that sports activities will resume on October 1. 
The letter, signed by Lindah Oguttu - the head of the secretariat, noted that the postponement was necessitated by the 41st edition of the Kenya Communication Sports Organisation (KECOSO) Games.
Oguttu stated that the tourney was set to clash with football games. 
Also Read: Nick Mwendwa Announces Resumption of Football Activities 
"Please note that due to the upcoming KECOSO games in which several FKF Premier League clubs are scheduled to participate in, the start of the 2022-23 season has been postponed to Saturday, October 1, 2022," the letter read. 
Several league coaches publicly slammed the committee accusing it of poorly running football affairs in the country. 
Currently, the different clubs are undertaking their pre-season campaigns as they anticipate the commencement of the league. 
On September 14, ousted FKF President Nick Mwendwa announced that football activities would resume in a month's time despite the FKF Transition Committee scheduling the activities for September 24.  
Mwendwa gave the directive after informing FIFA president Gianni Infantino that he had resumed his role as the head of the Football Kenya Federation (FKF) on September 8.  
In the letter, Mwendwa informed the FIFA president that the office Directorate of Criminal Investigation (DCI) had withdrawn charges levelled against him.
Also Read: FIFA Rules on Chile's Appeal Against Ecuador