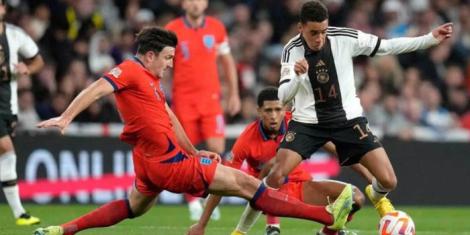 KBC will air 28 matches out of the 64 World Cup matches while the radio will commentate on all the games. 
The station's acting managing director, Samuel Maina, announced that KBC will focus on the African matches with the continent being represented by five nations.
Also Read: Arsenal Star to Miss World Cup After Undergoing Surgery
"KBC TV will air 28 selected matches live while radio stations will beam all 64 matches on the card. 
"The breakdown of the 28 selected matches to be transmitted Live on KBC Televisions is as follows: 18 matches during the group stage phase with a focus on five African teams led by African Cup of Nations (AFCON) champions Senegal, Cameroon, Ghana, Morocco and Tunisia," Maina stated. 
In the round of 16, KBC will air live only four matches followed by two matches each at the quarters and semis. The third place playoff will also be televised together with the grand final on Sunday, December 18 
The state-owned station will also send a crew to Qatar to capture some of the special moments at the quadrennial football event. 
Maina also asked potential sponsors and advisers to join them and be part of the one-month-long football extravaganza.
The 2022 Qatar World Cup will kick off on November 20, with  Qatar and Ecuador opening the tournament.
Also Read: Two Teenagers Who Have Ever Scored in FIFA World Cup Final