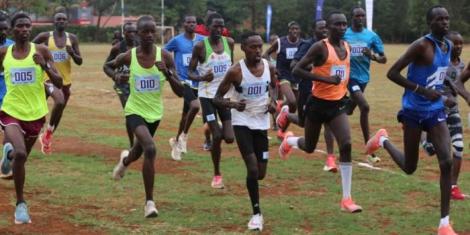 The first Autism Half Marathon in Kenya is scheduled to take place on Sunday, November 27, 2022, in Nairobi County.
The aim of the special marathon, organized by the Technology Service Providers of Kenya (TESPOK), is to create awareness of the prevalence of Autism Spectrum Disorder (ASD) in the country.
According to a press statement released by TESPOK, popular sprinter Ferdinand Omanyala was chosen as the ambassador of the event.
Also Read: Omanyala and Team Kenya Set New National Record in 4x100M Relay
"The Association has partnered with various stakeholders for the TESPOK Autism Marathon including the private sector and the government as Kenyan sprinter Ferdinand Omanyala becomes the ambassador for the event.
"The marathon has been necessitated by worrying statistics from The Autism Society of Kenya (ASK), that the Autism prevalence in the country could be up to 4 per cent, or one autistic child for every 25 children, which is higher than the global average," part of the statement from the organizers read.
Omanyala, who is the current 100m African record holder, urged Kenyans to turn out in large numbers and support the noble course.
"Join us on the 27th of November to support children with autism, and raise funds for research.
"Kick-off will be at 7 am, at the Nyayo National Stadium. Charges are Ksh 2,000 per adult and Ksh 1,000 per child," he stated.
On her part, Fiona Asonga, the CEO of the non-profit organization stated they are envisaging a world where children with autism would thrive.
"We recently launched the Inaugural TESPOK Autism Marathon, an initiative born to facilitate autism research and determine the exact statistics on autism cases across the country to enable key stakeholders to understand the issue and come up with working solutions that will support people living with autism.
"We look forward to partnerships with the Ministry of Education and county governments, to conduct outreach programs aimed at enabling autistic children and young adults to acquire relevant skills and scholarships among school-going autistic children," she ended.
The winners of the half marathon race will earn Ksh300,000 while the second and third-placed athletes are expected to walk home with Ksh150,000 and Ksh75,000 respectively.
Also Read: 4 Kenyan Training Camps that Have Produced Most Star Athletes