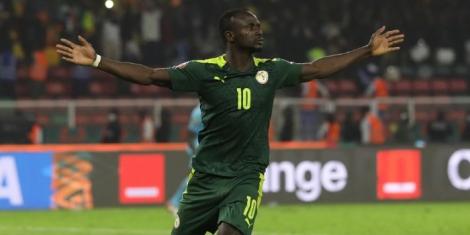 Sadio Mane continued to influence Senegal during the FIFA World Cup Qatar 2022 despite his absence.
Senegal's captain Kalidou Koulibaly on November 24, revealed that Mane remained in constant contact with the Lions of Teranga.
The Bayern Munich star was ruled out of the tournament after undergoing surgery for a leg injury. 
Also Read: Embolo Humiliates His Country of Birth at World Cup
"He's always texting with us, always calling," he stated. "[He is] keeping the mentality high for the team. He's a crucial player for us.
"We know the importance that he has for the team and that we hope he will continue [to stay in touch]. When he speaks, all of Senegal listens," Koulibaly revealed.
Senegal began their World Cup campaign on a low after a 2-0 defeat to the Netherlands and will be hoping to register a win as they face hosts Qatar.
The match saw Eduardo Mendy make blunders that resulted in a defeat. However, his captain defended him, noting that the goalkeeper is a crucial player to the team.
Koulibaly noted that people were exaggerating in their criticism of the goalkeeper, and he was confident with Mendy at the post.
"Everyone needs to be confident in our role; everyone needs to get stuck in. it is together that we will be able to overcome this hurdle. I am not worried,' Koulibaly added.
The Lions of Teranga will play Qatar on Friday, November 25, in their second Group A fixture.