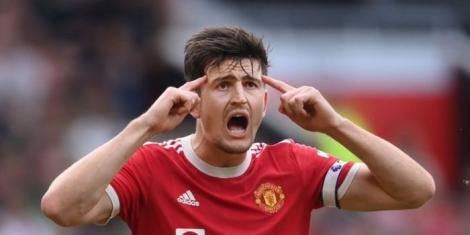 Isaac Adongo, a Ghanaian legislator used Manchester United defender Harry Maguire as an example while explaining the weaknesses of the country's vice president on Thursday, December 1, 2022.
According to Adongo, Ghana's vice President Mahamudu Bawumia has misled the country on numerous occasions.
The vocal legislator stated during the parliamentary debate that Maguire was a threat to his own club, scoring own goals at will.
Also Read: Luis Suarez Refuses to Apologise Over 2010 World Cup Incident
"Mr. Speaker, I am not surprised if you are a fan of football and I am happy to see you the other day jubilating when Ghana won.
"There was a player in England called Maguire who was playing for Manchester United. Harry Maguire is a defender. He was tackling everybody and throwing his body everywhere and he was seen as the best defender in the world.
"Manchester United went and bought him. He became the biggest threat at the center of Manchester United's defense, tackling Manchester United players and giving assists to opponents.
 When even the opponents fail to score, Maguire will score for them. Mr. Speaker in this country we also have an economic Maguire," he stated.
Adongo compared the English star to Ghana's Vice President, arguing that the latter continues to make costly decisions.
"When we allowed this economic Maguire to be at the center of our defense, he became the risk of our own goal. Bawumia, our economic Maguire, is now tackling all the fundamentals of our economy and destroying them," he ended.
Harry Maguire is currently in Qatar with the English national team, which is set to play African representatives Senegal in the round of 16 on Sunday, December 4.
Also Read: Serbia Striker Vlahovic Clarifies Reports of Affair with Teammate's Wife