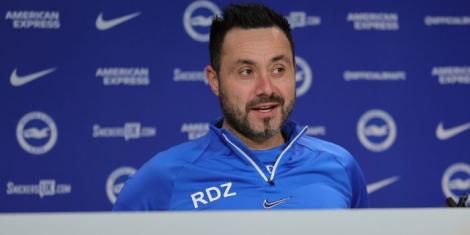 Leandro Trossard's agent Josy Comhair disclosed that his client wants to quit Brighton following a disconnect with the head coach Roberto De Zerbi. 
On Friday, January 13, De Zerbi noted that Trossard will not be part of the team to face Liverpool on Saturday, January 14, due to his attitude. 
De Zerbi noted that the 28-year-old left training without permission twice, resulting in the punishment.
Also Read: Manchester City's Benjamin Mendy Cleared of Seven Charges  
"It is therefore important Brighton co-operates with a potential transfer during this transfer period and shows a benevolent attitude, which is beneficial to both parties," part of the statement read. 
This has led Trossard's agent to break the silence on the matter highlighting that his client had been treated unfairly and would want to part ways with Brighton. 
In the statement, Comhair notes that the disconnect began after the World Cup, following an altercation between Leandro and another player in training over a trivial matter. 
"Since then, the manager no longer speaks to Leandro, which is obviously not conducive to the atmosphere, nor is it performance-related," part of the statement read. 
Comhair explained that the reason why Trossard stopped training was that he had an issue with his calf. 
Trossards agent added that on Monday, January 9, 2023, the manager humiliated the 28-year-old in a group and indicated that he no longer wanted to see him. 
Brighton is positioned eighth in the league table one point below Liverpool and with a win, they will pass the Reds.