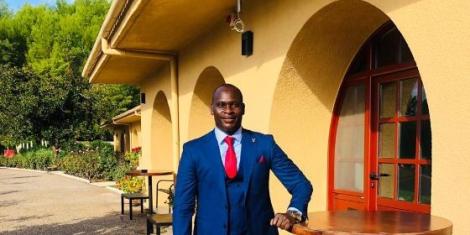 Kenyatta University rugby tactician Motto Williams has divulged how he landed a full education scholarship from the International Olympic Committee (IOC).
Williams was among the two lucky coaches from Africa who got the life-changing opportunity in Greece.
He was given a chance by the IOC to undertake a master's degree in Olympic studies, education, management, and organization from the University of Peloponnese.
Also Read: How Sarallynne Agola is Using Rugby to Keep Girls in School
The celebrated tactician indicated that he started the application process in 2021 and almost lost hope along the way.
"I started applying for this in 2021 when the information came out and I am so grateful to finally get it after the long processes involved.
"I almost gave up but right now I am humbled to be representing my country and the continent," Williams told Mozzart Sport.
He further disclosed that the Kenya Rugby Union (KRU), played an instrumental role to enable him to get the scholarship.
The physical education tutor expressed his gratitude to the people at KRU and IOC for believing in him. 
"I want to first thank the IOC for giving me the opportunity because it was tedious work. I must also thank the Kenya Rugby Union which I applied through as my federation. 
"I believe we were a lot of people who applied and I am grateful to have been presented forward," ended Williams.
He explained that the objective of the course is to learn about the history of the Olympic movement.
The match official, who is accredited by the World Rugby Council, the world rugby governing body, is expected to complete the studies in 2024.
Also Read: Irish Star to Raise Ksh 1.3M After Life-Changing Kenyan Visit