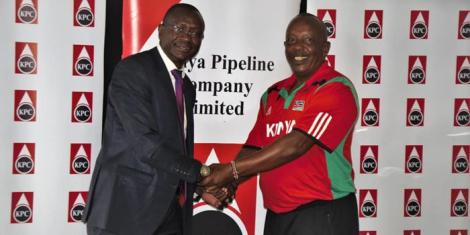 The Kenya Pipeline women's volleyball coach Paul Mburu Gitau is among the most underrated tacticians in the country.
Mburu, who started his coaching career in Nyeri in the 1990s, is not celebrated enough despite bagging numerous titles at both club and international levels.
Also Read: How Paul Bitok Rose from Village Boy to Making History Abroad
According to the tactician, understanding women's psychology is what made him conquer the sport. 
"I understand the psychology of a woman. Women are loyal to men and I am one of them. I know how to treat women to do great things.
"If I have an opportunity I can do it today, tomorrow and another year," he disclosed during an interview on NTV.
Mburu further divulged that the milestones he has achieved would not have been possible without the support from the Kenya Volleyball Federation (KVF).
He stated that the federation sponsored him to attend a six months coaching course in Japan where he learned a lot of things about women's football. 
"What was taught there was more about volleyball women than men. So, when I came back, the management of Telkom Kenya decided to change me from coaching men in Nyeri and brought me to Nairobi to deal with women.
"Since then, I think I have done great things with women," he commented.  
Some of the notable titles Mburu has won in his successful career include eight national league and two African Championships titles.
He bagged the African titles while at the helm of the national women's team Malkia Strikers.
Kenya Pipeline captain Rose Magoi described Mburu, who signed for the club in 2020, as one of the best volleyball coaches in the country.
"The coach knows how to handle ladies, that is why we are winning. He understands us well.
"In fact, we share most of our problems with him like a father. He has a lot of confidence in us," explained Magoi.
Also Read: Paul Bitok Proud After Chepchumba Joins Greek Side