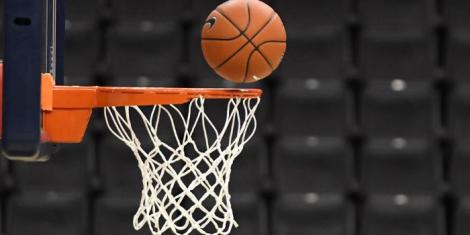 A student  from the American University of Cairo on Friday, June 10, collapsed and died during a basketball match at the All Africa University Games held at the Kasarani Stadium in Nairobi.
Speaking to TeamKenya.co.ke the Officer Commanding Kasarani Police Station, Dan Mwanzo, confirmed the student collapsed during a match against the United States International University (USIU).
Mwanzo explained that the student remained irresponsive despite attempts by teammates to resuscitate him.
"Unfortunately it is true. A foreign student from Egypt - the American University of Cairo.
Also read: Christian Eriksen Makes Remarkable Comeback After Heart Attack
The OCPD noted that the student's demise had been reported at the Egyptian Embassy in Nairobi, which had began making arrangements on the transportation of his body back home.
"His death was communicated to the Egyptian Embassy which is doing the rest
passed on.  "He collapsed during the match, they tried to resuscitate him but it was not possible. He was rushed to the Neema Uhai Hospital where they also tried but he could not make it," he stated.of the arrangements to transport the body to Cairo," the OCPD disclosed. 
The passing away comes nearly three years after a sportsman died during a match in Nairobi. The last case was reported on September 3, 2019, when Moses Awuoth died during a football tournament.
Awuoth, a Form Two student playing for Rae Green Star Football Club, lost consciousness during the game and remained unresponsive despite receiving first aid. He was rushed to the Wema Hospital where he was pronounced dead on arrival.
The All Africa University Games competition was officially opened by First Lady Margaret Kenyatta on June 6, accompanied by Fédération Africain du Sport Universitaire (FASU) President, Nomsa Mahlangu.
The games brings together Africa's top university athletes to compete for prestigious continental university titles. The 11th Edition is being hosted by Kenyatta University.
Some of the sports featured in the tournament include athletics, badminton, basketball, chess, football, table tennis, lawn tennis, woodball, roll ball, volleyball, handball, swimming, taekwondo and karate for both genders.
Kenyan students Boniface Kyalo (Mount Kenya University) and Diana Wanza (Kenyatta University) bagged gold medals in the male javelin and women's 5,000m finals respectively.