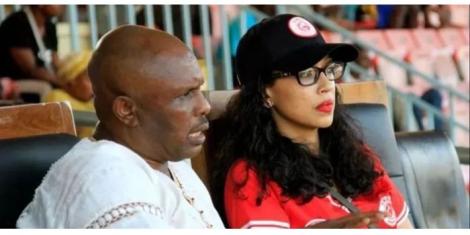 Kenya missed out on Confederation of African Football (CAF) appointments due to the ongoing suspension imposed by the world football governing body, FIFA. 
Tanzania, however, was rewarded with four key positions. 
The neighbouring country's Football Federation(TFF) President, Wallace Karia was appointed to two boards in the AFCON committee and the CAF Finance committee. 
His Vice President, Athumani Nyamlani was appointed to the Beach Soccer board as Simba Sporting Club CEO, Barbara Gonzalez, was made vice president of CAF's inter-clubs competition and management of the club licensing system
Also Read: Simba CEO Barbra Gonzalez Lands Major Role at CAF
To round off the appointments, Neema Msitha, Secretary General, Tanzania Sports Council (BMT), was appointed as a member of the CAF Women board. 
In November 2021 Sports Cabinet Secretary Amina Mohamed disbanded the Football Kenya Federation (FKF) over alleged misappropriation of funds, appointing a caretaker committee to run football matters. 
In its response, FIFA directed the ministry to reinstate the FKF for the suspension to be lifted. 
FKF Transition Committee and FKF led by President Nick Mwendwa, have constantly clashed on the management of football-related activities. 
On Tuesday, September 20, Mwendwa led other officials in reopening the federation's offices that were locked by Amina. He also wrote to FIFA informing it that he had resumed his duties as FKF president. 
Also Read: Court Gives Direction on Nick Mwendwa's Case