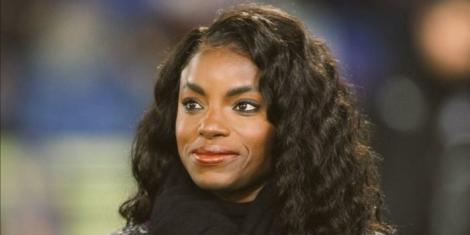 Nigerian-born British sports analyst Eni Aluko came under heavy criticism online after making a mistake while on air during a FIFA World Cup match.
While analyzing the Brazil vs South Korea match, Aluko, a former professional footballer and a law graduate, stated that Richarlson had scored 19 goals in 40 appearances for the South American nation.
However, she made an error by arguing that the Tottenham Hotspur player netted one goal in every game.
Also Read: Enrique Márquez: Meet 88-Yr-Old Journalist Who has Covered 17 FIFA World Cups
"Richarlson has 19 goals in 40 games, if you do the math, that's a goal a game," she stated.
Football fans quickly noticed Aluko's mistake and most trolled him for incorrect calculations.
Others raised concerns about a previous mistake the 35-year-old made earlier in the day.
"She also said Jimmy Greaves scored a hat-trick in the world cup final in 1966 today on the TalkSport breakfast show.
"Bad day at the office. Rest well and go again," a tweet read. 
Arsenal legend Ian Wright is among the few who came to Eni's rescue.
"I've made countless mistakes live on air. The replies to this are horrible. Grow up," read a statement from Wright.