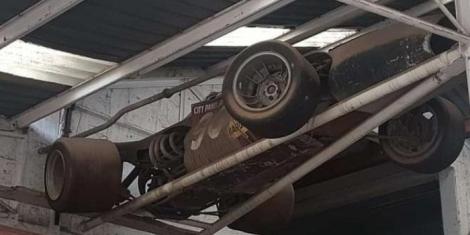 Back during World War 2, a raceway had been built in Nakuru to train lorry drivers, where between 1950 and 1974 it hosted F1 style rallies.
Now called Langa Langa or Racecourse, the raceway due to the oil crisis in the late 70s fell into disuse and politics resulting in the land being sold off.
The circuit was so popular as a breeding ground for early race enthusiasts including whites and most importantly Gurbux Singh Sagoo.
Sagoo built his own rally car in Kenya and called it mark 1 and later updated it to mark 2. The initial one was powered by a Ford Cortina engine with a Porsche gearbox.
In the first race, the mark 2 that was mated to the Porsche gearbox performed rather well but the gearbox gave in.
Sagoo after fiddling with the gearbox he ended up winning the Nakuru rally 4 times (64-68) after outboosting jaguars, Ferraris, Alfa Romeo which were factory backed whilst his was backed by his friends.
At this raceway it's important to note is this was where most Sikhs got their racing pedigree from with the likes of Joginder Singh and all the Sagoo brothers have roots in this Nakuru raceway.
Unfortunately, after the closure of the raceway, Sagoo could no longer race and hang his car and with that, the dreams of Kenya being part of any F1 style rally died. 
At the moment the Sagoo special rally car is suspended at City panel beaters. Probably never to see a track again unless something changes.
Kenya to date is without a single circuit despite having the talent, with the likes of 23-year-old Kenyan Formula 3 driver, Jeremy Wahome.
Jeremy has previously competed in the Super-Six category and one round of the full Asia Cup at the Sepang International Circuit in Malaysia, claiming three top rookie awards with two runner-up finishes and a third place from five races.