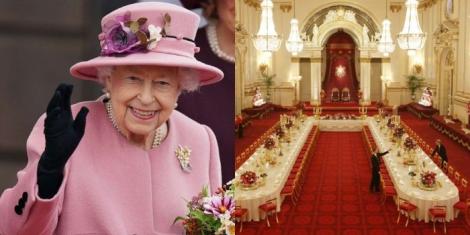 English Premier League side Arsenal are the only team to have an afternoon tea with Queen Elizabeth II. 
In 2006, the Queen was supposed to open the Emirates Stadium but pulled out, with reports stating that she had a back injury. The Duke of Edinburgh stepped into her place as a late replacement. 
The following year, in February 2007 the Queen invited the team to Buckingham Palace as she was disappointed that a back injury prevented her from unveiling the team's new stadium.
Also read: Story of Ksh2 Billion Fifa Trophy & Why Raila struggled to Touch It
The club's Chairman, Manager - Arsene Wenger - and players were all invited by the Queen to the Palace for an afternoon tea.
Among the squad members was the then 19-year-old Spaniard Cesc Fabregas who took his excitement to the media after the visit. 
"It appears the Queen follows football and she told us she was an Arsenal fan. She seemed to definitely know who I was and we exchanged a few special words," he noted. 
The reception marked the first time a football club has been invited to the royal residence, with various reports stating that The Queen has been a fan of Arsenal for more than 50 years. 
Among other players present was Johan Djourou, Francesc Fabregas, Mathieu Flamini, Tomas Rosicky, Theo Walcott, Kolo Toure, William Gallas, Manuel Almunia, and captain Thierry Henry among others.
The Gunners moved to their new stadium, Emirates stadium in 2006 after leaving Highbury, which was their home for 93 years. 
During their last game at Highbury Arsenal emerged victorious against Wigan after beating them 4-2 in a premier league match.