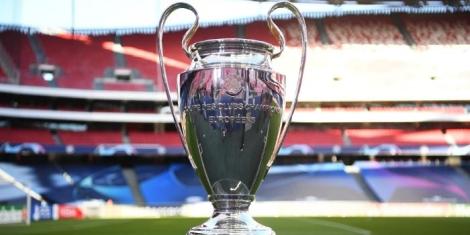 The knockout rounds of the coveted UEFA Champions League kick-off Tuesday, February 15, with two matches on the cards.
At stake is a place in the quarterfinals which attract not only more revenue from broadcast rights but also a bigger financial incentive in prize money.
Clubs that qualify to the group stages from their parent leagues have a share of the prize money, which then increases as they progress to the later stages of the competition.
UEFA has set aside a Ksh141 billion (1.1 billion Euros) kitty to be allocated to the 32 participating clubs in the 2021/22 edition of the tournament, which is now down to 16 after the conclusion of the group stage matches last year.
Each of the 32 clubs that qualified for the Group Stage of the competition will receive approximately Ksh2 billion (15.64 million Euros). In England and Spain, the top four teams from their respective leagues qualify automatically for the group stages.
Also Read: List of Records Ferdinand Omanyala Has Broken So Far
In addition, they will receive Ksh360 million (2.8 million Euros) for every group stage win and Ksh120 million (930,000 Euros) for every draw.
16 teams that qualify for the Round of 16 of the competition attract a Ksh1.2 billion (9.6 million Euros) bounty each, while they stand to gain Ksh1.4 billion (10.6 million Euros). Qualifying for the semi-finals attracts a Ksh1.6 billion (12.5m Euros) prize.
A club that makes it to the final takes home Ksh2 billion (15.5 million Euros). If they win the final match, they are entitled to an additional Ksh580 million (4.5 million Euros), as well as an additional Ksh450 million (3.5 million Euros) for automatic qualification to the FIFA Club World Cup. Winning the Super Cup comes with an extra Ksh130 million (1 million Euros) prize.
Also Read: How Much Top Football Clubs Make From Shirt Sponsorships
With this in mind, a club that wins all its Group Stage matches and goes all the way to win the final can potentially take home Ksh11 billion (90.7 million Euros) in prize money.
This figure is exclusive of monies from broadcast rights as well as co-efficient payments, which are paid in accordance with a club's UEFA ranking.
Also Read: List of Football Academies in Nairobi & Amount They Charge