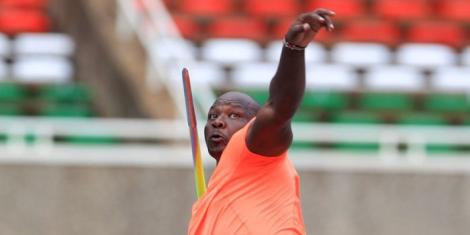 Javelin sensation, Julius Yego, has bagged silver in the ongoing Kip Keino Classic after throwing a 79.59m.
Yego - who was competing for the first time in front of a home crowd against international athletes - was beaten to gold by Egyptian Abdelrahman Ihab with a throw of 83.79 in his first attempt.
Yego registered a couple of season bests with all of his throws at Kasarani Stadium.
Also Read: Conseslus Narrates The Pain of Kenya Losing in 3000m Steeplechase
"I think I am back now. I feel I am now fit and ready to return to my best. My target was to throw over 80m and though I didn't make it, I am happy with my performance today.
"I am ready for championships after being out for so long.
"I am pleased with the result, a season-best for me. It is still the start of the season and I know I can still do better," Yego stated.
The National and Commonwealth Games champion registered his season-best in the second attempt.
In his second attempt, the national champion and Commonwealth Games champion managed a season best of 79.42.
South African Johann Grobler came in third with a 79.11m throw, with Kenyan Alexander Kiprotich finishing last with a 75.04m throw.
Kiprotich expressed that his results were not disappointing as the tournament has enabled him identify what to improve on.
Also Read: List of Athletes Representing Kenya at the Kip Keino Classic