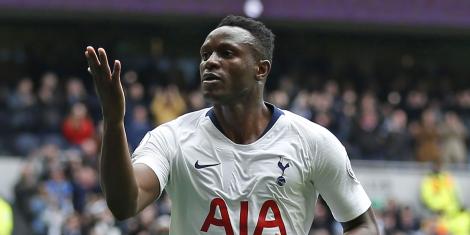 Kenyan international, Victor Wanyama, has responded to a viral video showing him running half-naked to the dressing room after a match on Sunday.
The video caused a stir on social media with fans curious of what had happened to the 31-year-old footballer.
Some fans went on to ask Wanyama if he had given out his jersey and shorts after the match, which is a common practice in football culture.
Also Read: Giorgio Chiellini Bids Farewell to Juventus After 17 Years
In the response video, Wanyama confirmed that he had given his pair of shorts to a fan.
He confirmed he gave his jersey to an elderly fan who approached him on his way to the dressing room after the match.
"As I  was walking to the dressing room, an elderly fan approached me. 
"He told me he had driven for seven hours to come to see me play and needed some merchandise to remember the match," stated Wanyama.
"So I considered his request and the immense sacrifice he had made and gave him my shorts and he was very happy."
Wanyama made history by becoming the first Kenyan to score a goal in the UEFA champions league in the Celtics' 2-1 win over Barcelona in November 2012.
Wanyama's 2013 transfer to Southampton made it the most expensive transfer by a Scottish club, further making him the most sought-after Kenyan professional footballer.
He currently plays for CF Montreal