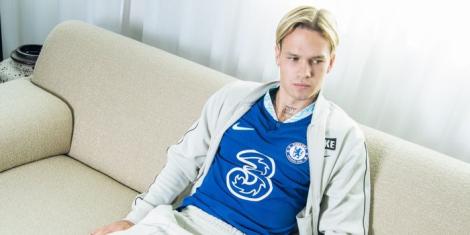 Chelsea beat local London rivals Arsenal in the signing of Ukrainian forward Mykhailo Mudryk with a reported transfer fee of Ksh13 billion (£88 million).
According to Shakhtar Donetsk Chief Executive Sergei Palkin, both London clubs made identical offers, but it was Chelsea's offer that was preferred. 
Arsenal had appeared to be the favourites in signing the Ukrainian star before Chelsea entered the race to sign the player on an eight-and-a-half-year deal.
Also Read: Why Arsenal Stars Posed With Beth Mead Jersey After Trouncing Spurs
In an interview with The Athletic, Palkin revealed that Shakhtar rejected a bid from Arsenal terming some of their bonuses as unrealistic. 
"These bonuses should be somehow achievable and realistic, let's say. Therefore, in this case, Chelsea was much more serious and fair on some points. 
"When we met Chelsea, we stayed all together. For you to understand the context, it was for nine or 10 hours. They invited the player and explained to us the whole project," Palkins noted.
Shakhtar also took Chelsea's current form into consideration while making the decision to accept the bid, noting that the club was undergoing a transition period with the new ownership. 
The Chief Executive also added that the Chelsea representatives explained to them the project in place for the next two to five years.
Mudryk was confirmed as a Chelsea player on Sunday, January 15, during their win over Crystal Palace at Stamford Bridge. 
Chelsea will face Liverpool on Saturday, January 21, for their next Premier League clash. However it's yet to be confirmed whether Mudryk will feature in the match.
Also Read: Enock Mwepu Hospitalised 3 Months After Forced Retirement