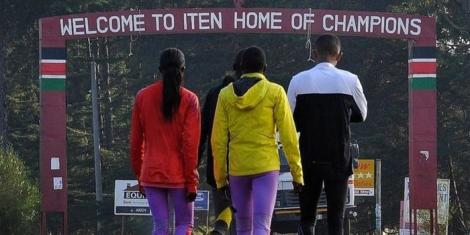 Kenya has numerous towns with beautiful names, but most individuals do not know how some of these localities got their names.
From Kapropita which was named after a settler called Corporal Peter to Roysambu which was initially called the Royal Suburbs, nearly every town in the country got its name from the corruption of English words. 
TeamKenya.co.ke takes a look at the interesting origin of the famous name Iten.
Also Read: Iten to Host Kenya's First Ever International Marathon  
Iten town got its name from the mispronunciation of the words "Hill Ten".
Joseph Thomson, a famous explorer, is the man who inscribed the words "Hill Iten" in one of the rocks located near the town while carrying out exploration works.
The 10 hills that he discovered on his way to Lake Victoria are located near Kessup, a small trading centre located about 800m from the Home of Champions.
According to a recent report published by the Elgeyo/Marakwet County government, Thomson wrote down the words in the late 19th century. 
"The name of the town is believed to have evolved from the word "Hill Ten", named after /on the tenth local rock formation named by Joseph Thomson in 1883. 
"The rock sits at beginning of the escarpment within the town," the statement read.
Iten is located along the Great Rift Valley escarpment, about 35 kilometres away from Eldoret town.
In terms of climatic conditions, it is mostly cold throughout the year, with March being the hottest month.
The town is famous for producing record-breaking athletes. It was nick-named the home of champions after the establishment of the counties. 
Some of the popular athletes whose careers were shaped at Iten include 800m reigning world record holder David Rudisha and multiple world marathon majors winner Mary Keitany.
Also Read: 4 Kenyan Training Camps that Have Produced Most Star Athletes