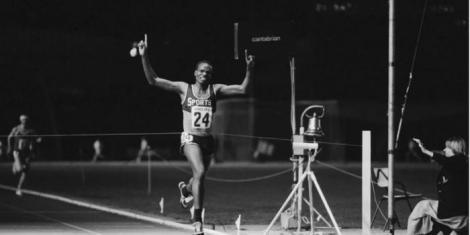 Kenyan athletes are known globally for setting new marks in track and field events.
It has become a norm for runners coming from the famous East African nation to break world records.
From the times of Kipchoge Keino to Eliud Kipchoge, Kenyan athletes have dominated middle and long-distance races.
Also Read: 5 Kenyan Athletes Who Currently Hold World Records
However, the way ex-Kenyan international Henry Rono set a 5,000m world record in 1981 continues to intrigue many athletic fans.
The retired runner got drunk the night before the race which was held in Oslo, Norway.
He had to wake up early in the morning and go for a run in order to get over the hangover before smashing the world mark.
Rono, who lived in the United States and ventured into coaching, would later in the evening destroy the field to set a new world record of 13:06.20.
According to the article published by World Athletics in 2009, a few years after setting the record, Rono overcame alcoholism and got his life back on track.
"I'm a recovering alcoholic but I've been sober for the last seven years. 
"I believe I've recovered my dignity and my place in society," part of the statement from him read then. 
Despite all his shortcomings, the Kapsabet-born runner made a mark in Kenya's athletics and he will forever be remembered.
Also Read: Henry Rono: The Only Athlete to Break 4 World Records in 81 Days