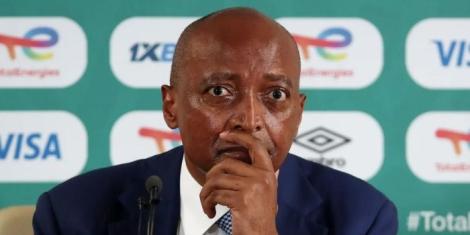 CAF President Dr. Patrice Motsepe has asked Forbes Africa to invest in football across the African continent. 
Motsepe, who spoke at the Forbes U30 Africa Summit in Gaborone, Botswana noted that there is an urgent need for businesses and governments to develop young people, and encourage the spirit of entrepreneurship in Africa. 
"The urgency now is to get started and make things happen. Some of our young people are amongst the best in the world.  What they need is financial and other resources, and support. The most difficult part of any venture is when you start. Success perpetuates itself."  Motsepe noted. 
Also Read: A Day in the Life of Peter Drury
The CAF President also had a private meeting with the Botswana Head of State, President Mokgweetsi Masisi. 
"We were exposed to the collaboration and assistance that the Botswana government is providing for the development and growth of football in Botswana. 
"I want to thank President Masisi for his support and commitment to football in Botswana and on the African continent," Motsepe added. 
Motsepe, a businessman and a key football stakeholder, noted that CAF was committed to having beneficial partnerships with the private sector and the government among other stakeholders  
The CAF President also noted that youth need to pursue their dreams no matter the challenges they experience. 
In 2021  Motsepe together with Simba owner Mohamed Dewji were listed among the richest persons in Africa in the Forbes 35th annual World's Billionaires list. 
Motsepe was ranked ninth with an estimated fortune worth Ksh347billion ($3 billion).
Also Read: Italy's Giorgio Chiellini to Retire from International Football