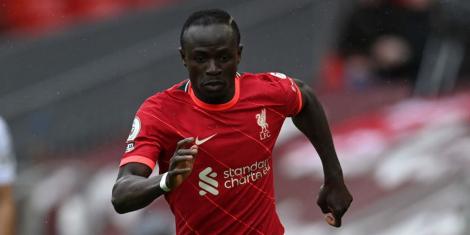 Bayern Munich is keen on signing Liverpool's forward, Sadio Mane, this summer. 
Bayern Munich's sporting director, Hasan Salihamidžić, met with Sadio Mane's representative over the weekend and this could be one of the early indicators of the anticipated move.
The two clubs have not held discussions on an official basis but Mane's contract at Liverpool expires in the summer of 2023.
Also Read: Mane Becomes the African Top Scorer in Champions League Knockout Stages
With Mane's contract yet to expire, his future at Anfield remains uncertain as the club's offer to extend his contract by four years has been subject to complicated discussions.
Media reports claim that Mane is unhappy with Liverpool's priority to hold Mohamed Salah's contracts talks before his.
When asked whether a big name will be making an entry to Munich during the 2-2 draw with Stuttgart, Salihamidzic responded: "Let yourself be surprised."
Liverpool manager, Jurgen Klopp, does not view his two-year coaching contract extension as having any stake in the choice of the two African stars.
"That is more a question for the boys, what it exactly means for them but all fine, my relationship with them is great," he stated.
"If it is a positive sign for the boys, great, but I don't think this will be the one decisive thing for whatever decision they want to make," added the 54-year-old German national.
Banter about Sadio Mane quitting Liverpool has been hanging loose since other clubs have expressed their enthusiasm to have him on board.
Real Madrid had expressed desire to sign the Senegalese twice when Zinedine Zidane tried signing him in 2017 and 2019, only for Klopp to halt the negotiations.
Liverpool is strategic in retaining Mane who has made 47 match appearances with 21 goals this season.
Mane's football career holds lots of promise as he held the Africa Cup of Nations crown (AFCON) outshining his teammate, Mohamed Salah of Egypt.