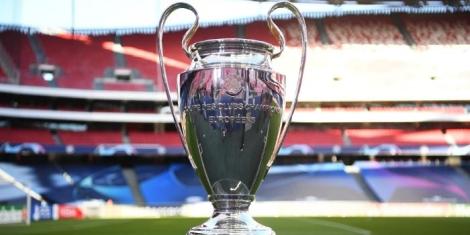 The Union of European Football Associations (UEFA) has reduced the number of champions league matches from 10 to 8 after a series of extensive consultations with fans, players, coaches, national associations, clubs, and leagues.
The union made the announced on Tuesday, May, 10, in Vienna, Austria, adding that the eight matches will be played in a duration of ten European weeks.
The changes will take effect in the new league phase of the 2024/25 season.
Also Read: UEFA Champions League Quarter Final Draw
"Today's decisions conclude an extensive consultation process during which we listened to the ideas of fans, players, coaches, national associations, clubs, and leagues to name but a few, with the aim to find the best solution for the development and success of European football, both domestically and on the international club stage," stated UEFA President, Aleksander Čeferin.
Every club will now be guaranteed a minimum of 8 league stage games against four different opponents (four home games, four away) rather than the previous six matches.
UEFA also announced that it will stop giving access on basis of club coefficients, meaning that team performance in the last five phases will not guarantee access to the league. 
"Qualification will thus remain purely based on sporting performance and the dream to participate will remain for all clubs," the statement added.
The eight matches will be played for ten European weeks as per a UEFA decision made on April 9, 2021, which the current directive is an extension.
UEFA President added that the new format will go a long way in ensuring competitive balance as well as generate more revenue that will be pumped to clubs, associations, and grassroots football teams.
Taking the total number of teams from 32 to 36 in the UEFA Champions League will see a transformation from the traditional group stage to a single league phase including all participating teams.
UEFA has been managing the European football league for almost seven decades.