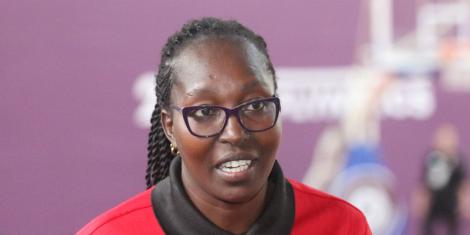 Kenya continued her dominance in the ongoing Deaflympics being held in Caxias do Sul, Brazil.
On day two of the games, Kenyan Ian Kahinga won gold in the 1500 meters men's race, making it the second gold for team Kenya in the competitions.
The Kenyan team was under intense pressure to win the race after the defending champion, John Koech, was kicked out during the qualifiers in Nairobi.
Also Read: FKF Caretakers Outline Plan to Revive Football in the Country
Linet Nanjala bagged bronze for Kenya in the women's 400 meters, adding Kenya's pool of medals.
Kenya still has a chance to redeem itself with a gold anticipated in the women's 1500m race.
More gold medals are expected for team Kenya as more representatives get on the running track on day three of the athletics.
In women's football, Kenya was been kicked out of the competition after losing all the matches in what was a tough tournament.
"In other countries, they start their sports development at a tender age. In our case, most of our players started playing when they were adults," the Kenyan women football team coach, Ben Bella, stated while explaining the difference between Kenya and the other teams.
"We had eight players who were left behind, they would have made a very big difference. Most of them were young and did not have the relevant documents."
Kenyan women's basketball team will play Italy in the quarter-finals.
"We're aiming to play better since Italy were top in their pool and we were fourth in our pool," explained the National Deaf Women's basketball coach, Mary Chepkoi.
Isaac Makokha is the only Kenyan golfer left in the competition and will play in the men's quarter-finals.