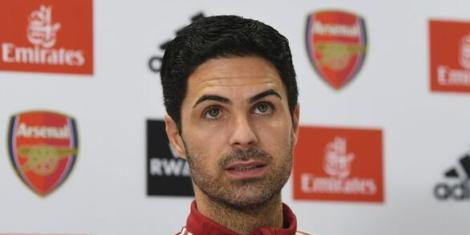 The battle for the fourth position now looks tastier than before.
Following last night's 3-0 beating by  Tottenham, the Gunners are in a precarious position and their hopes of finishing fourth this season are in doubt.
The two teams, Arsenal and Tottenham are separated by one point, with only two matches to go.
Also Read: Harambee Stars Striker Lands Job With UK Club
On Monday, May 16, Newcastle will entertain Arsenal before Arteta's men travel to Goodison Park for their last match of the season against Everton, which promises to be an entertaining one.
On the other hand, Tottenham plays Burnley this Sunday before traveling to Norwich City for the close of the season.
Norwich, who sit at the bottom of the table have already been relegated while Burney desperately needs a win to escape the axe as they sit 17th on the log, with 34 points as Leeds.
A win for Arsenal yesterday would have mounted immense pressure on Chelsea who have 70 points, with one foot already into the Champions League bracket.
Thomas Tuchel's men will be at home for their coming two matches.
The Blues will entertain Leicester City before ending the season against Watford who have also been relegated.  
The only sure bet for Arsenal to finish fourth is by bagging the six maximum points and clock 72.
Should the Gunners stumble and draw with either of the teams and Tottenham beat Burney and Norwich, then Antonio Conte's side would be through into the top four.
But will Arsenal sustain the pressure?