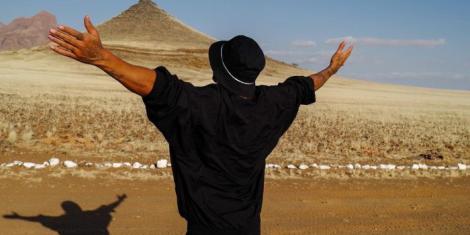 Formula 1 record champion Sir Lewis Hamilton arrived in Nairobi, Kenya  on Sunday, August 7, 2022 on a holiday trip.
The 37-year-old touched down at the Jomo Kenyatta International Airport - JKIA, before heading to the Masai Mara National Reserve where he is expected to be among the thousands of tourists witnessing the Great Wildebeest Migration.
Those who were at JKIA disclosed that they were not able to take photos with the English international since he was busy being processed by the immigration officials at the busy Airport.
Also Read: Gold Harvest for Kenya in the Final Day of Commonwealth Games
Hamilton had revealed that he will spend his summer break this year in Africa. According to him, he has been longing to visit the continent to trace his roots.
"This year I'm spending my summer break doing something I've wanted to do for years. I'm finally tracing my roots through Africa and guys, to say this journey has been a grounding experience is an understatement. This has been a life changing reset.
"I feel like I have gained a new perspective on life, grown an even stronger love for animals and became even closer with my brothers who I've shared this special journey with. Everywhere I look I'm surrounded by so much beauty, and I feel truly re-centred and at peace," read his Facebook post.
Also Read: Commonwealth Games: Athlete Wins Medal Won By His Dad 20 Years Ago
Hamilton started his African tour by visiting Namibia where he enjoyed a hot air balloon ride.
"My first stop was Namibia, one of the most stunning places I've ever seen with my own eyes. Words and pictures do not do it justice. The hot air balloon ride was surreal. We had to land sideways which is definitely something I'll never forget.
"I could not think of a better place to spend this time off. Sending everyone peace and light, I'm off to the next stop," stated Hamilton.
The Masai Mara National Reserve is located in South Western part of Kenya along the Tanzanian border.
The preserved Savannah landscape is home to most of the big five animals including Lions and Elephants. Zebras, Hippos and Cheetahs are also found in Masai Mara.
Also Read: Ferdinand Omanyala's Statement on Baton Blunder That Pushed Him Out of Relay Finals