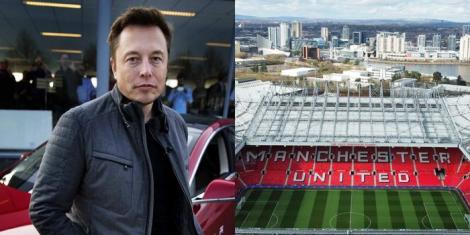 Tesla owner and billionaire, Elon Musk, sparked a debate on Manchester United future after claiming he wanted to buy the English Premier League club. 
Musk tweeted that he wanted to purchase the team but a few hours later, he stated that the post was part of a "long-running joke". 
Buying the football club would have cost him at least Ksh288 billion (£2 billion), according to its current stock market valuation.
"Also, I'm buying Manchester United you are welcome," his initial tweet read. 
Also Read: Footballer Misses Own Wedding Over Club Training, Sends Brother to Rep Him
"No, this is a long-running joke on Twitter. I'm not buying any sports teams. 
"Although, if it were any team, it would be Man U. They were my favourite team as a kid," Musk clarified later. 
His tweet quickly attracted comments and speculation with some media houses falling for the joke. In less than three hours, the tweet had registered more than 36,000 retweets and almost 200,000 likes. 
Currently, Manchester United has had a poor start in the 2022/2023 Premier League season and currently below the table with two matches underway. 
The Red Devils suffered their first heavy defeat to Brentford after the match ended 4 - 0. The defeat led to protests from fans who want the Glazer family, the United owners, out. 
The Glazers bought the club in 2005 for Ksh114 billion (£790 million).  
Also Read: Brentford Forward Declines French Nationality, Settles For Cameroon