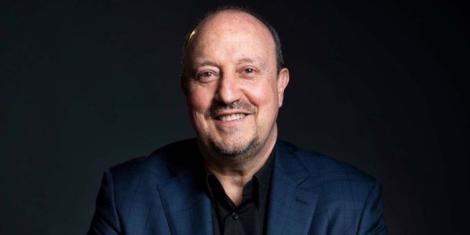 Former Everton boss, Rafael Benitez has revealed that his history with Liverpool FC made it impossible for him to manage the Toffees to his liking. 
Benitez was appointed as Everton's head coach in July 2021 before he was sacked six months later with the team struggling to register positive results. 
The 62-year-old, in an exclusive interview with Sky Sports News, admitted that he struggled to make certain decisions because of his ties to the Reds. 
Also Read: Pobga's Brother, 4 Others Charged in Blackmail Saga
"At the time Everton came in with the offer, I knew I would give my best and do everything to try to improve things. I knew it could be difficult because I was in Liverpool, so maybe I couldn't make some decisions. It was very clear for us at the beginning," he stated. 
The Spanish tactician also noted that he could not effect some changes to the team as he feared the fans would perceive him as someone trying to conform Everton to Liverpool's standards. 
Sensing that the ties with Liverpool spelled doom for his tenure at Everton, Benitez was, however, assured by one of the heads of the departments that things were fairing well in the club. 
"I thought Ksh82.5 billion (£600m) had been spent, it cannot be perfect when the owners aren't happy and the fans are not happy, so I realised we had to change things inside, but I could not do it straight away because I was a former Red. 
"In another club, I would have made those decisions. I did it in the past because you know very clearly that is the way to improve, but there at Everton, I couldn't do it," Benitez added.  
During his tenure at Liverpool from 2004 to 2010, he clinched the Champions League, FA Cup and UEFA Super Cup. 
Currently, Everton is under the leadership of former Chelsea player and manager Frank Lampard who replaced Benitez on January 31, 2021. 
Also Read: FIFA Rules on Chile's Appeal Against Ecuador