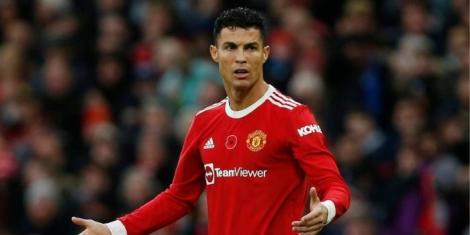 Manchester United star Cristiano Ronaldo was almost joining Saudi club Al-Hilal during the just concluded summer transfer window. 
According to Al-Hilal President, Fahad ben Nafel, Ronaldo was open to the move however the Sports Arbitration Centre stopped the move. 
During the Summer transfer window Ronaldo was linked to the Saudi Club but a move never materialised.
Also Read: John Obi Mikel Retires From Professional Football
"Yes, we negotiated with Ronaldo... The problem was not in the money or the principle, Al-Hilal is able to bring in the stars of the world. But it was the decision of the Sports Arbitration Centre that prevented us from registering the players. 
"We did not stop negotiating with the players despite the decision to ban, but we were delaying entering the final stage of the negotiations until the ban was lifted," Fahad stated. 
Al-Hilal had been banned from registering players after Mohamed Kanno was said to have two signed contracts with two separate clubs with Al-Hilal among them.
Ronaldo has had a difficult time finding a spot in the first 11 at Manr United since the arrival of Erik ten Hag. 
The 37-year-old has only made one Premier League start this season however in the UEFA Europa League he has started in all matches played so far. 
On September 27, Ronaldo failed to help his country advance to the UEFA Nations League final after suffering a 1-0 defeatr to Spain.
Also Read: English Club Carlisle UTD Aids Poor Children in Kenya