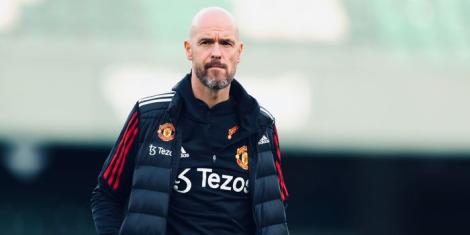 Manchester United's Manager Eric ten Hag announced the club's different approach when signing new players.
Speaking after a 3-1 win over Everton on January 6, the manager questioned the previous signings made by the club.
The Red Devils are in the market in search of a striker after the departure of Cristiano Ronaldo.
Also Read: Man United Confirm Jack Butland Transfer
"Most purchases have been average - and at Manchester United, the average is not good enough. United's shirt weighs heavily. Only real personalities, who can perform under great pressure, can play here.
"The club has bought an unimaginable number of players in recent years who have not been good enough," Ten Hag stated.
Ten Hag clarified that when looking for a player the team will not only look at their quality and technical skills but ut you also at their mental quality, that mental resilience.
He added that the latest auditions in the team of Malacia, Varane, Martínez, Casemiro, Eriksen and  Antony are examples of the approach the club was taking.
The Dutch manager noted that the acquisition of Casemiro and Varane was so important as they have experience in winning titles.
United is positioned fourth in the Premier League table with Ten Hag keen on booking a spot in the Champions League.
The next match for United will be an early kick-off derby against local rivals Manchester City on Saturday, January 14 at Old Trafford.
Also Read: Arsenal Charged for Players Misconduct