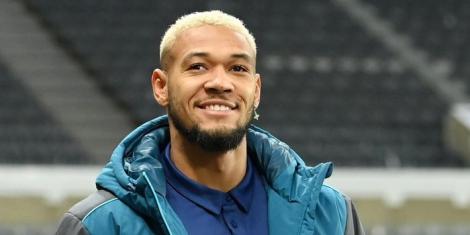 Joelinton was fined Ksh4.8 million (£31,085) and banned from driving for 12 months after admitting to drink-driving.
Known as Joelinton Cássio Apolinário de Lira, the Newcastle United midfielder appeared before Newcastle Upon Tyne Magistrates' Court on Thursday morning, January 26.
 
However, the ban will be reduced to nine months if he completes his drink-driving rehabilitation course.
Also Read: Uganda Police Advise Arsenal Fans on How to Celebrate After Arrest
The 26-year-old midfielder was stopped by police while driving on January 12 and subjected to a breath test which he failed.
Results of the breath test showed the Brazilian midfielder had 43 micrograms of alcohol per 100ml of breath, above the legal limit of 35.
Earlier the Northumbria Police statement noted Joelinton was pulled over nearly one hour after midnight.
He admitted to drinking two glasses of wine that evening.
While delivering his ruling, District Judge Paul Currer, indicated that he took Joelinton's early guilty plea and compliance with officers into account and was convinced of his remorse.
"This offending could, potentially, have had disastrous consequences for the lives of others, as well as yourself," the judge was quoted.
In the ongoing 2022/23 Premier League season Joelinton has made 18 appearances for Newcastle United finding the back of the net on two occasions.
Newcastle has had a good season positioned third with 20 matches played losing one against Liverpool.
Also Read: EXPLAINED: Meaning of White Card in Football