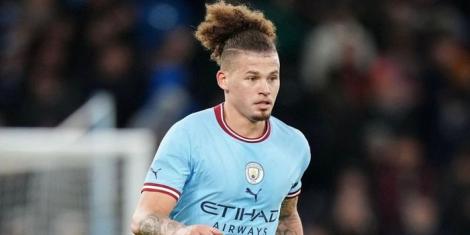 Manchester City manager Pep Guardiola on Monday, February 27, 2023, revealed that England midfielder Kalvin Phillips is yet to adapt at the club.
Phillips, who joined Man City in July 2022, has only made 10 appearances for the English Premier League defending champions. 
According to Guardiola, Philips's struggles have been worsened by the good form that the Spanish international Rodrigo Hernández Cascante is currently enjoying.
Also Read: Guardiola Apologises Over Steven Gerrard's Comments
"Kalvin is adapting and we feel he needs a little bit more rhythm. We will see tomorrow - we need him because there are many games. 
"But Rodri is so important to us, that is why [he is playing regularly]," read part of his statement.
In December last year, Pep stated that the defensive midfielder came back from the 2022 FIFA World Cup break overweight.
Pep also lauded Julian Alvarez for the contributions he has made to the club.
"When he plays behind Erling, it means we have one more man in the box. He scored in both pockets - always he is there. 
"We need an extra man in the 18-yard box and this helps Erling score goals too," he ended.
Alvarez put the Cityzens ahead in their 4-1 thrashing of Bournemouth on Saturday, February 25.
Also Read: Pep Guardiola Responds to Manchester City Charges