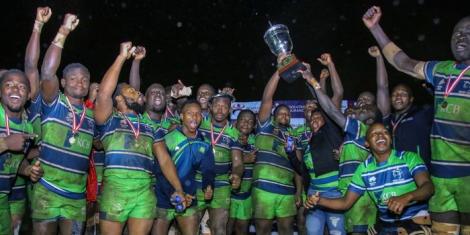 The Impala Floodlit has made a comeback after a two-year hiatus, with the tournament schedule released to the public. 
Serving as a curtain raiser to the Rugby 15's season, the tourney will be held on three different dates - October 29, November 4, and November 12, at the Impala Club. 
Also Read: Kenyan Rugby Player Who Is Also a Musician and Chef
"We are excited to announce the return of the Impala Floodlit, after a two-year absence, the 38th edition of the tournament will be played on the 29th October, 5th November and 12th November 2022, at the Impala Club," Impala RFC Chairman, Charles Ngovi announced. 
The tournament will see a total of 22 teams battle for the title. The teams have been put into three categories namely; ladies, universities and clubs. 
In the three categories, the lady's pool will have six teams while the university and the club's pool having eight teams each. 
The teams from the university and clubs' teams have been drawn from the Kenya Cup, Championship and Nationwide leagues. 
It was also announced by the Tournament Director, Daniel Ndaba, that the tournament will also have a top-flight lineup of teams that will be announced during the tournament draw on October 21. 
The tickets are sold in two phases with the first two days selling at ksh300 and the final two days going for ksh400 each and are sold on www.Kenyabuzz.com.
Also Read: The Key Differences Between Rugby League and Rugby Union