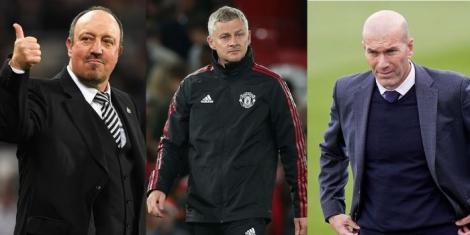 As top leagues in Europe enter into contracts with managers, pressure to deliver results has seen some coaches either quit or face the axe.
Dressing room unrest and a spate of poor results have always been the leading cause of coaches getting sacked.
Teamkenya.co.ke takes a look at some of these renowned managers who are jobless but could be in line for appointments in the near future.
Claudio Ranieri
The Italian boss last coached Watford in the Premier League.
He took the job in October last year but did not last more than three months, after losing seven out of the eight matches he was in charge.
Ranieri prominently led Leicester City to their first-ever Premier League success in the 2015/16 season.
Rafael Benítez
The former Liverpool boss was last attached to Everton but got dismissed late last month after a spate of poor results.
Benitez has managed Real Madrid, Inter Milan and Chelsea among other clubs in Europe.
His biggest achievement was leading Liverpool to the 2005 Champions League Title. He also won the UEFA Europa League with Chelsea in 2013.
Ole Gunnar Solskjær
After leaving Manchester United in November last year, Ole Gunnar is yet to take up another coaching opportunity.
The former United striker did not achieve any trophy success but got to the final of the UEFA Europa League in the 2020/21 season.
Also read: Story of Ksh2 Billion Fifa Trophy & Why Raila struggled to Touch It
Ronald Koeman
Koeman was sacked by Barcelona in October 2021 and has not taken up another opportunity yet.
His only trophy at Barca was the 2020/21 Copa Del Rey.
He, however, had a troubled spell, having it rough in the Champions League where Barcelona dropped into the Europa League for the first time ever.
Also Read: How UEFA Champions League Clubs Share Millions
Zinedine Zidane
The former France international most prominently led his former club Real Madrid to three consecutive UEFA Champions League victories.
During his second spell at Real Madrid, he failed to win silverware in the 2020/21 season and consequently resigned.
He has been linked to numerous opportunities, among them Manchester United and PSG, but he has remained tightlipped in his next move.
Also Read: Why Arsenal is the Only Team to Ever Have Tea With Queen Elizabeth