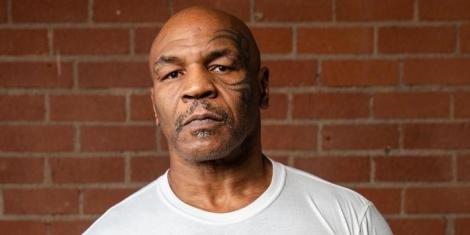 A video of Mike Tyson appearing to punch a passenger multiple times, has gone viral.
The video, obtained by American news outlet, TMZ Sports, shows the legendary boxer leaving his victim bloodied. 
The former heavyweight boxing champion punched the person seated behind him on the flight.
Also Read: The World's Most Expensive Boxing Shorts That Cost Ksh136M
Reports by TMZ indicated that prior to the assault, Tyson had agreed to take a picture with the passenger at the beginning of the flight. However, the passenger continued to bother the former boxer during the flight, despite requests from Tyson to ease off. 
According to Tyson's representatives, the passenger also threw a water bottle at the boxer.
"Unfortunately, Mr. Tyson had an incident on a flight with an aggressive passenger who began harassing him and threw a water bottle at him while he was in his seat," the representative noted. 
According to police reports, two people believed to be involved in the incident were detained, adding that the injured passenger received medical attention.  
"Officers arrived and detained two subjects that were believed to be involved in the incident. One subject was treated at the scene for non-life-threatening injuries. That subject provided minimal details of the incident and refused to cooperate further with the police investigation," the police stated.
The 55-year-old boxer became the youngest heavyweight champion in history when he lifted the trophy in 1987 at the age 20 years. In his long career, Tyson has registered 50 wins with 44 of them being knockouts. 
Tyson has had quite a controversial career having been briefly barred from boxing in 1997 after biting off part of Evander Holyfield's earlobe during a fight.
Also Read: Malawi Asks Mike Tyson to Become Malawi Cannabis Ambassador