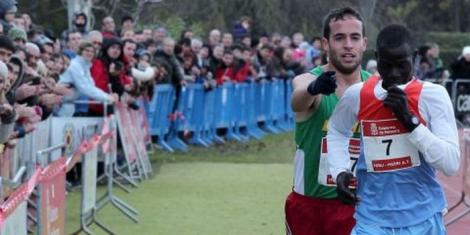 Kenyan long-distance runner, Abel Mutai, became the centre of attention during the 2012 cross-country race in Burlada, Navarre, after he stopped a few meters to the finish line.
Reports indicated that Mutai was confused as the signage was written in Spanish, a language he did not understand. Upon realizing what was going on, Spanish athlete, Ivan Fernandez, pushed Mutai to victory. 
Ivan was closing in on Mutai but instead of passing him, he started shouting to the Kenyan to keep running.
Also Read: Omanyala Set to Battle With Olympic Giants at The Kip Keino Classic
After the race, Ivan was asked by the press what prompted him to help the Kenyan athlete and stated that he acted on fair play. 
"I did not let him win, he was going to win. The race was his," Ivan noted. 
Ivan would have won the race but noted that it would not be a legit win as it would have no honour. 
The Spanish athlete, who was 24 years old at that time, noted that the only thing he would have achieved if he won the race was defeating an Olympic medalist. 
"In the Burlada cross-country race there was hardly anything at stake... apart from being able to say that you had beaten an Olympic medalist," Ivan noted. 
The Spanish athlete noted that if the race was for a world or European title, he would have exploited the chance. 
"But even if they had told me that winning would have earned me a place in the Spanish team for the European championships, I wouldn't have done it either. Of course, it would be another thing if there was a world or European medal at stake. Then, I think that, yes, I would have exploited it to win. 
"But I also think that I have earned more of a name having done what I did than if I had won. And that is very important, because today, with the way things are in all circles, in soccer, in society, in politics, where it seems anything goes, a gesture of honesty goes down well," Ivan noted earlier. 
Also Read: Kip Keino Classic Continental Tour Ticket Sale and How to Purchase