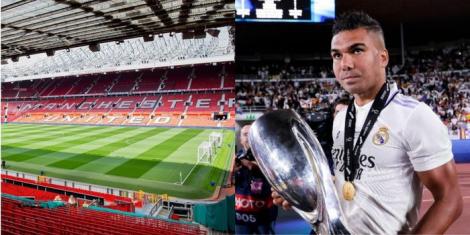 Real Madrid head coach Carlo Ancelotti has confirmed that Carlos Henrique Casimiro, popularly known as Casemiro, will leave Santiago Bernabéu Stadium -in pursuit of a new challenge. 
Reports suggest that the Brazilian midfielder has already reached an agreement with English Premier League side Manchester United. 
Ancelotti says that he was convinced that the 30-year-old midfielder wanted to leave after the two discussed his exit.  
Also Read: Premier League Referee Accepts Officiating Mistake 
"I talked to (Casemiro) this morning, he wants to try a new challenge, a new opportunity. I and the club understand it.
"With what he's done at this club and the person he is, we have to respect it. There are talks right now, nothing is official, but he wants to leave. We wish him all the best in his next challenge," Ancelotti noted. 
Ancelotti was quick to highlight how Casimero has been an impact player in his squad with their partnership of Luca Modric and Tonny Kroos. 
The trio's partnership saw the club win five Champions League titles and four Spanish La Liga trophies. 
"Casemiro will not play on Saturday [against Celta Vigo]. We have signed Tchouaméni and he's one of the best on the market. Then we have Kroos and Camavinga," 
The midfielder is expected to command a fee of over Ksh7.3 billion (€60m) and Ksh1 billion (€10m) as add-ons.
Also Read: Jim Ratcliffe's Spokesperson Speaks on Plans to Buy Manchester United